WELCOME TO COSMIC BILLS FOR RECKON ACCOUNTS
ARTIFICIAL INTELLIGENCE BILLS AUTOMATION SYSTEM

DOWNLOAD COSMIC BILLS APPLICATION FOR RECKON ACCOUNTS
Upload 100 PDFs maximum for your 15 days trial
Cosmic Bills automates your Bills, we will remove your Accounts payable painful task of entering multiple line items bills. We can reduce your cost of Accounts Payable and get your business automated.
                                  ***  Add correct ABN for each supplier to be scanned
                                 ***  Enter relevant Tax Codes to each supplier : NCG or NCF
Scroll Down to Download Reckon Premier Program and Sample Data file and PDFs for Scanning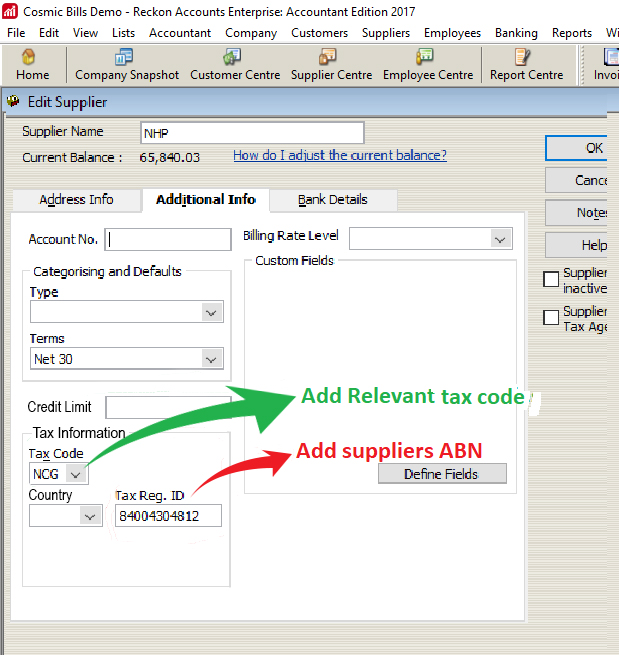 THE LINK ABOVE IS FOR RECKON PREMIER PROGRAM TO DOWNLOAD AND INSTALL ONLY
WE HAVE NOT PROVIDED THE PROGRAM FOR ENTERPRISE YOU WILL NEED TO DIRECTLY
GO TO RECKON WEB SITE TO DO THIS AS THE DOWNLOAD IS NOT INSTANT.
WE HAVE ONLY PROVIDED SAMPLE DATA FOR ENTERPRISE
Go to above link this takes you to Reckon website FOR RECKON PREMIER  a quick form is required to fill
and you are ready to download 30 days trial that Reckon software provider gives.
A IKC is given for you to enter to begin with installation .
Once installation is done restore backup  sample data  Cosmic Bills has provided.
And you are ready to connect to Cosmic Bills and get your PDFs scanned
ENJOY COSMIC BILLS scanning it will take an average of 3- 5 mins to scan say 20 Bills
This above  Sample data for Reckon Premier Cosmic Bills has created it has been configured to  meet the requirements to be able to scan PDFs. The supplier names have been added to match the PDFs supplied for you to download to scan

Take the initial step
At Cosmic Bills we understand your accounting process like Accounts Payable is a very important and timely requirement of a any medium to large business. Reduce your pain and cost of this process , we can promise we will reduce your cost of and get you most efficient system going

START USING COSMIC BILLS TODAY!
Book one of our free introductory
consultations
to see how we can help you!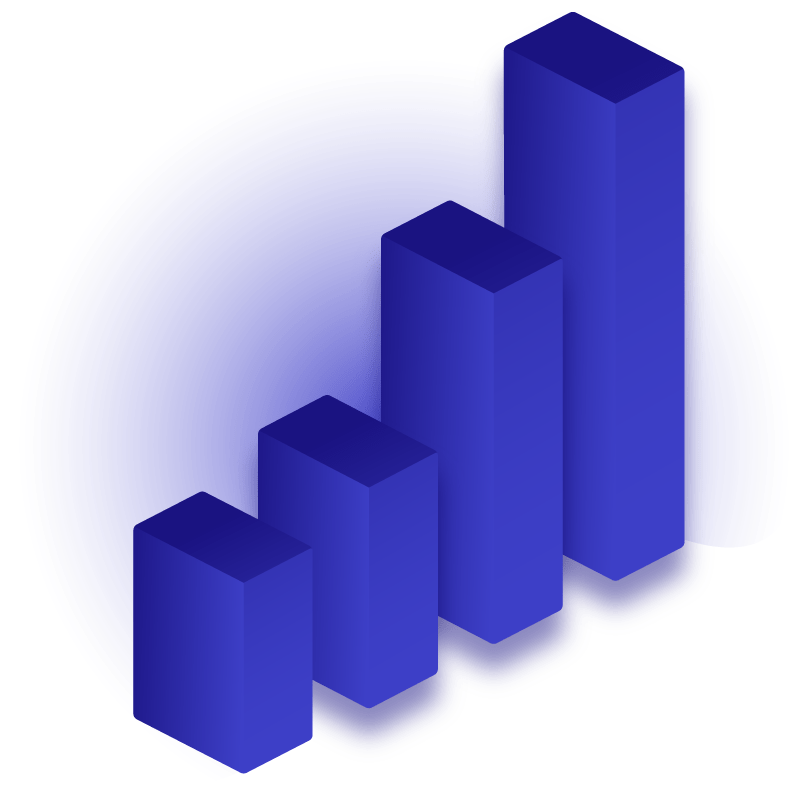 Cosmic bills was created with the sole purpose of helping businesses save money. You don't have to hire a person to process your bills — let Cosmic Bills do the job at a fraction of the cost!
Cosmic Bills  extracting ability of a bill with out any doubt will save massive amount of time and huge cost savings.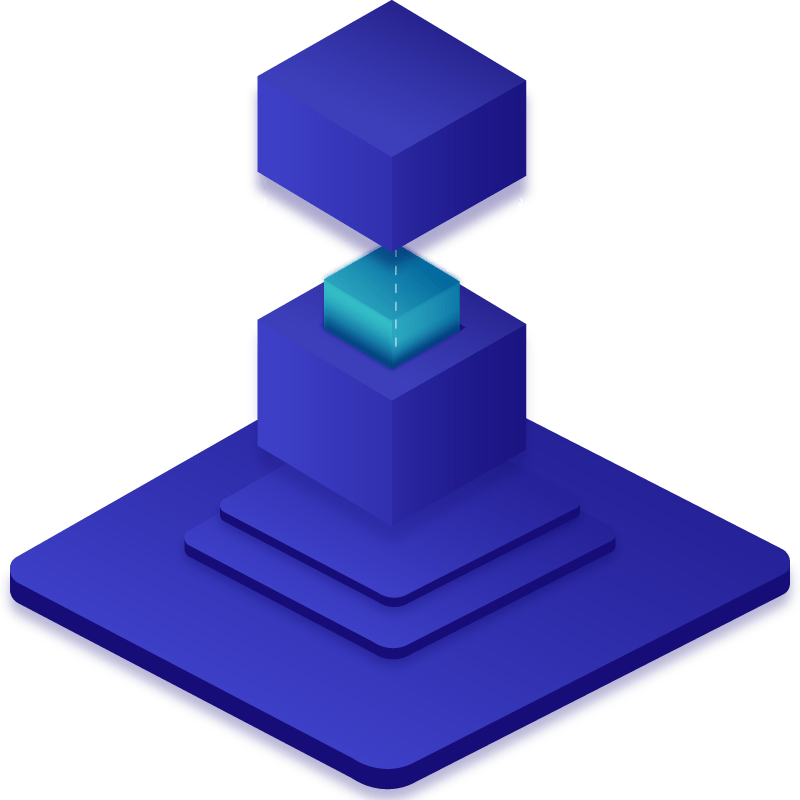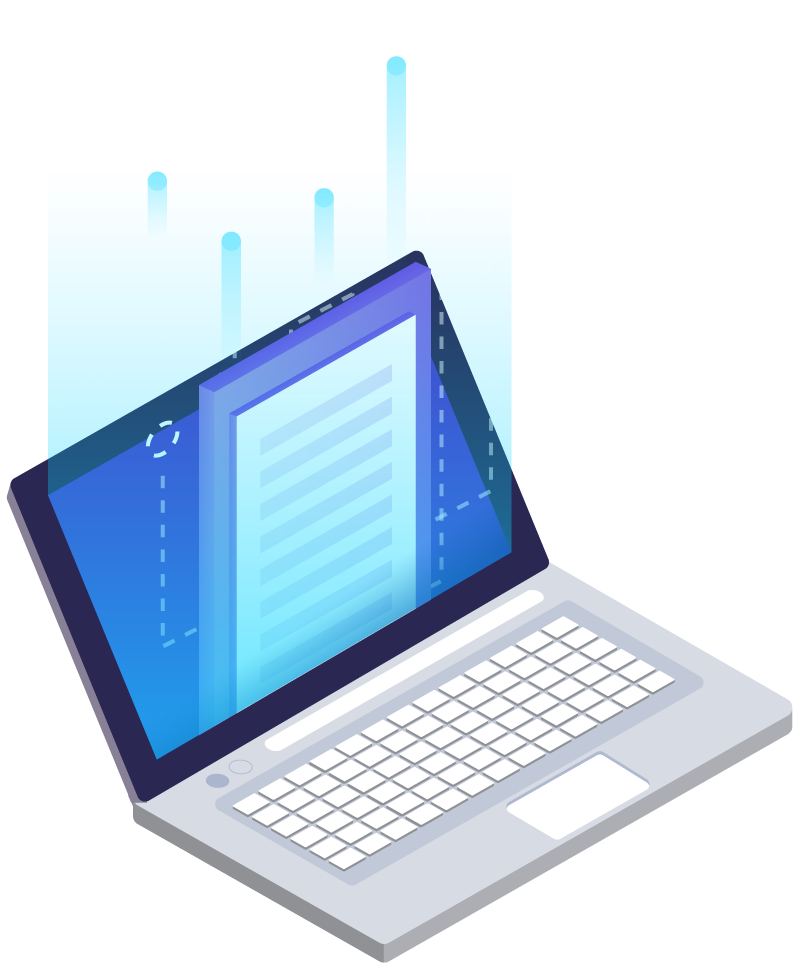 Cosmic bills bill scanning system functions on artificial intelligence. But this does not mean that it is complicated to use. Cosmic bills has a very user-friendly interface and anybody can use it with minimal training.
We have been involved in Accounting technology for more than 25 years now .
Cosmic Bills has also another division of Cosmic Innovations and Cosmic Accounting Group.
Cosmic Innovations is the main branding arm to promote all software development.
Cosmic Accounting Group has 2 highly experienced partners : Chandra Wasan , FIPA, CTA
George Vourantonis, CA, and Registered Auditor. Both of them has over 25 years in Accounting and Tax experience.